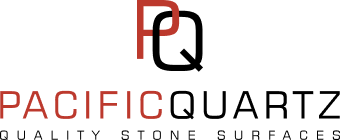 Introducing Pacific Quartz, our premier selection in the world of engineered stone. Crafted with exceptional durability, this man-made stone is purposefully designed to withstand the demands of everyday use in any area of your home. Its contemporary aesthetic, coupled with its remarkable longevity and low-maintenance qualities, positions it as the ideal choice for both commercial and residential applications.
With Pacific Quartz, you have the freedom to explore a wide range of captivating colours, ensuring that you discover the perfect shade to complement your design vision. Moreover, our competitive pricing makes Pacific Quartz not only a high-quality option but also an affordable one, solidifying its position as a top contender among stone surfaces.
To cater to diverse preferences and style requirements, we proudly present Pacific Quartz in five distinct ranges: Builders, Classic, Designer, High, and Exclusive. Each range showcases unique characteristics and finishes, enabling you to select the Pacific Quartz range that best aligns with your specific needs and design goals.
However, our offerings extend beyond Pacific Quartz alone. We take pride in offering an extensive selection of other renowned brands, providing you with even more possibilities to explore. Our diverse range includes, but is not limited to, the following options.
With such a comprehensive line-up, we are confident that you will find the perfect surface solution for your project.